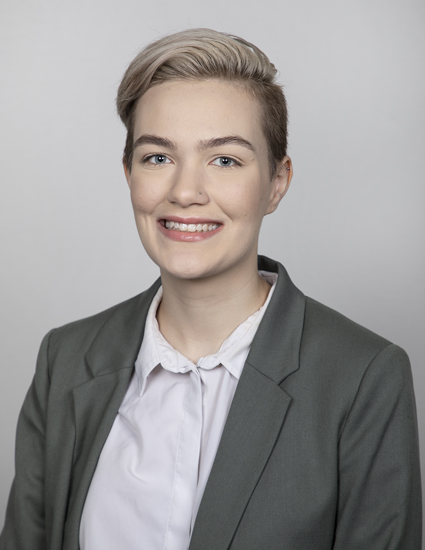 Megan Bahr
Student Member
Megan Bahr graduated from Gateway Technical College with a Professional Communications degree in May of 2022, was a student leader active on campus as a Peer Advocate, a 2020 WTCS Ambassador, and Gateway's first Newman Civic Fellow as a part of Campus Compact. Additionally, she has spent over 1,500 hours across the state of Wisconsin working with organ donor families and their recipients.
Since starting her journey at Gateway, Megan has become passionate about educating herself, and others, on diversity, equity, and inclusion in higher education. Due to her student advocacy and perspective on privilege, she was selected as an NCORE Student Scholar for NCORE 2021.
Megan is working towards a career in Higher Education where she hopes to focus on student engagement, encourage peer-to-peer relationships, and maximize student experiences to ensure that all students, especially students from diverse backgrounds, have the opportunity to succeed, and excel as leaders.
Term expires May 2023
901 Newman Road
Mount Pleasant, WI 53406
bahrmegan99@gmail.com
(262) 880-3065