Technical colleges keep the state's hospitals and clinics thriving, manufacturing on the cutting edge, commerce moving, police and fire departments vital, EMTs on the road, farmers producing, power and electricity flowing, and IT online.
Our colleges deliver Wisconsin's essential, front-line workforce.
Technical colleges are accessible to students of all backgrounds.
1,087
0.43%
Displaced Homemaker
5,208
2.09%
Ltd English Proficiency
14,196
5.71%
Non-Traditional
14,125
5.68%
Single Parent
Wisconsin's technical colleges are open doors to a world of opportunity.
A broad mission means there is room for everyone.
Employers looking for talent, or to advance talent.
High school students eager to earn college credit at no cost, or high school grads interested in efficient, affordable, transferable postsecondary education.
Veterans with an interest in re-skilling or earning a credential.
Adults who need to work while they plan and pursue their next career, or who need to improve their academic or English Language skills to progress.
Workers who want to take advantage of an "earn while you learn" apprenticeship.
Incarcerated or formerly incarcerated individuals ready to start a new life of prosperity and promise.
Employment 80%
of graduates are employed in a job related to their education
See Opportunities
Median salaries by career area for 2021 graduates.
Agriculture, Food and Natural Resources
$37,437
Architecture and Construction
$47,836
Arts, A/V Technology and Communications
$39,840
Business, Management and Administration
$43,677
Education and Training
$30,740
Hospitality and Tourism
$38,000
Information Technology
$48,876
Law, Public Safety, Corrections and Security
$51,293
Marketing, Sales and Service
$42,995
Science, Technology, Engineering and Mathematics
$51,998
Transportation, Distribution and Logistics
$50,540
Wisconsin's technical colleges deliver thousands of skilled graduates each year.
Thousands of technical college graduates and apprentices start prosperous careers each year that keep Wisconsin employers competing and communities thriving, with thousands more continuing their education in pursuit of a four-year degree.
Graduates 97%
of graduates were satisfied or very satisfied with their technical college education
See Outcomes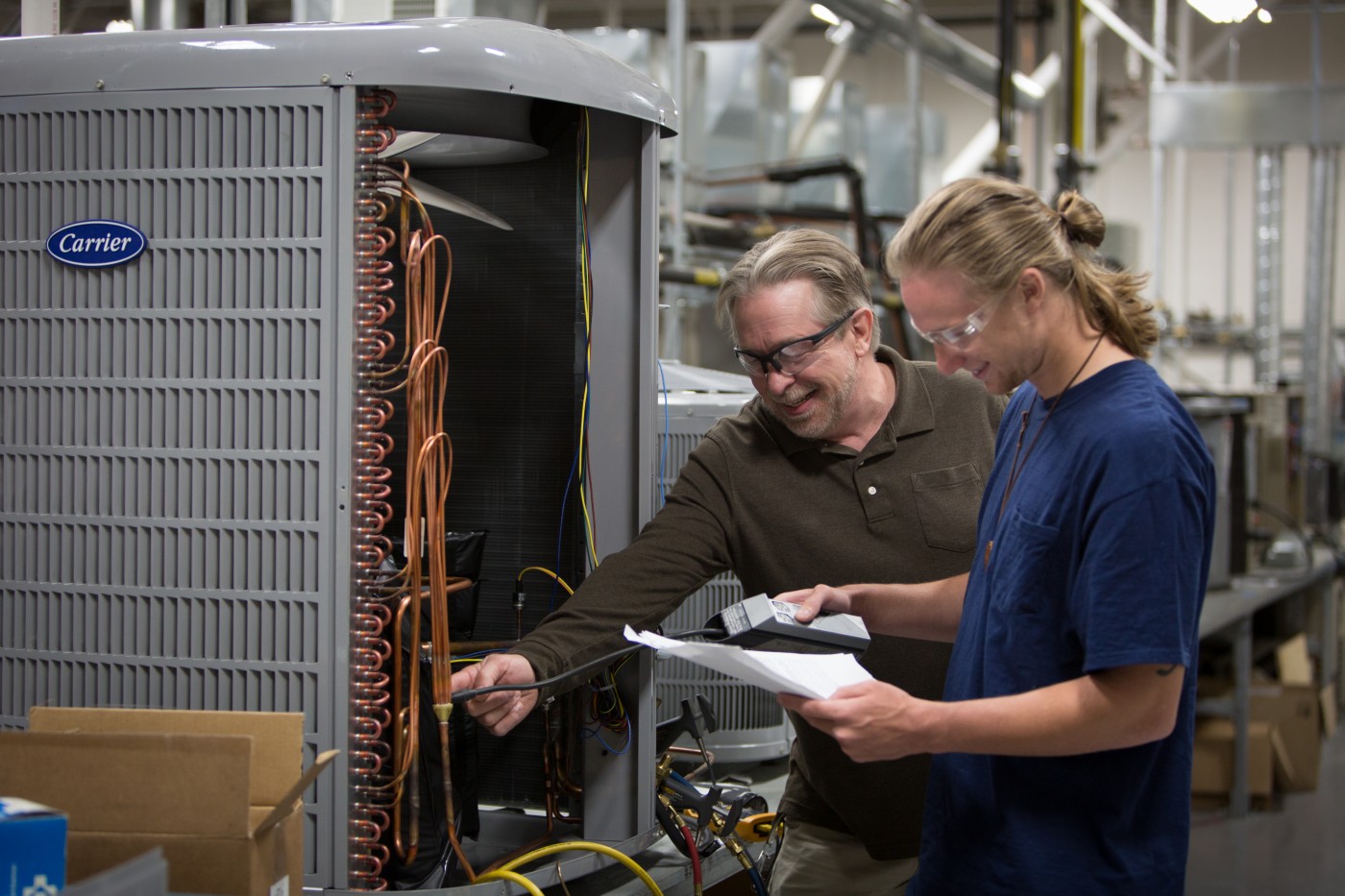 Over more than 100 years, Wisconsin's technical colleges have become uniquely versatile, vital members of the communities they serve.
Our colleges have made themselves invaluable over time, to students and to the employers and communities they serve. Graduates, apprentices, learning in service of the community and so much more.
Close to Home 92%
of technical college graduates live and work in Wisconsin
See Community Engagement
5-Year Graduate Follow-Up
Five years after graduation, Wisconsin technical college graduates are essential workers and leaders in the communities they serve.
The technical colleges surveyed nearly 26,000 2013-14 technical college graduates, with more than 6,300 responding.
Read the publication online here or download using the links below.
Learn More
News
The Wisconsin Technical College System (WTCS) Board re-elected its officers at the July 13 Board meeting hosted by Western Technical College in La Crosse.
The Wisconsin Technical College System thanks Governor Evers, Secretary Hughes and Secretary Pechacek for the $3.5 million investment in workforce innovation at Fox Valley Technical College (FVTC) through a partnership with Goodwill Industries of North Central Wisconsin. WTCS colleges work closely with community-based organizations and employers in their areas to determine employer needs and provide a highly skilled workforce.
Five colleges receive Workforce Innovation Grants
NTC partners with Hmong American Center to award first responder scholarship
Gateway IT student credits instructors with helping her through a successful career change
Blackhawk's Rock Externship Program matches educators with companies to shadow specific occupations