Agriculture is a major economic driver for the state of Wisconsin, contributing an estimated $104.8 billion annually to the state's economy. The sector also provides more than 400,000 jobs - 11.8% of the state's employment - in food production and processing.
The state's ag sector is much more diverse than many realize, with a tremendous variety of crop production, dairy and beef cattle, organics, food processing, farm equipment and related industries.
Wisconsin's technical colleges offer nearly 70 degree and certificate programs in Agriculture, Food & Natural Resources, with the number of degrees awarded more than doubling in the past 10 years.
The colleges have also experienced a significant increase in the proportion of ag program students younger than 25. This shift has largely been driven by ever stronger collaboration with high school partners, including a growing number of students earning dual credit for ag-related courses.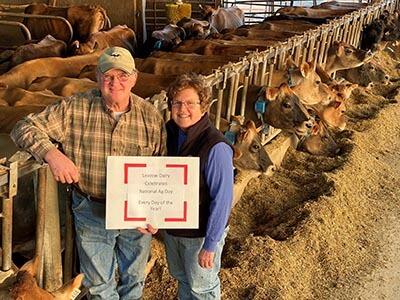 Economic Impact $104.8b
contributed annually to Wisconsin's economy
Exports $3.3b
of agricultural products was exported to 151 countries in 2019
This is a chance to recognize the ag producers and processors who consistently make sure Wisconsin is known world-wide for its agriculture products.

- Becky Levzow, WTCS Board President
Agriculture is a critical part of Wisconsin's economy, contributing about $104.8 billion and 435,700 jobs. Our state is #1 in a variety of commodities, from cheese to cranberries to ginseng and much more. Through difficult weather, low prices, trade uncertainty, and even the COVID-19 pandemic, Wisconsin's essential agricultural producers, processors, agri-businesses, and distributors have never stopped working to keep our state's food supply chain moving. As we look to the future of this important industry, the Wisconsin Department of Agriculture, Trade and Consumer Protection (DATCP) looks forward to continued partnerships with the Wisconsin Technical College System and other agricultural groups.

- Randy Romanski, Secretary of Wisconsin Department of Agriculture, Trade and Consumer Protection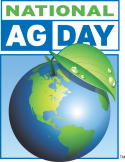 National Ag Day was developed in 1973 by the Agriculture Council of America to recognize and celebrate the abundance provided by agriculture. Agriculture provides almost everything we eat, use and wear on a daily basis. Wisconsin's technical colleges play a critical role in educating those wishing to enter careers in the agriculture, food and natural resources areas. More than 2,000 students attend classes in these areas at a Wisconsin technical college each year. National Ag Day is a reason to celebrate the students, the graduates and all the industry does for Wisconsin's communities.