2021-23 WTCS Biennial Budget Request
Wisconsin's technical colleges are dynamic, proven partners.
We work with students and employers to increase workforce participation and expand the talent pipeline.
A targeted annual investment with the 2021-23 biennial budget will allow our colleges to provide the education and services needed for 2,000 under and unemployed individuals each year to earn a short-term credential for employment in essential and well-paying jobs in healthcare, protective services, manufacturing, information technology, telecommunications, transportation and logistics.
Additional budget action will allow WTCS to:
Increase educational opportunity and equity
Streamline technical college operations
Address rising student debt
Acquire up-to-date firefighter certification software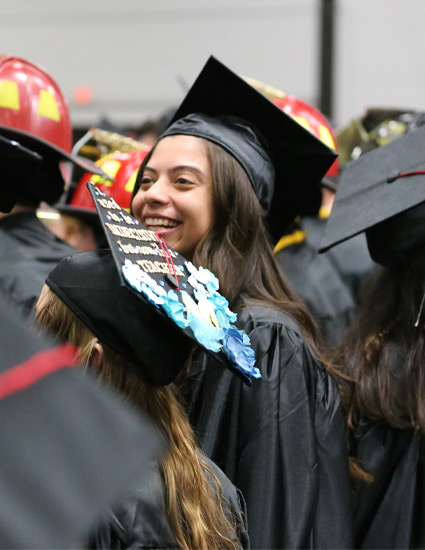 5-Year Graduate Follow-Up
Five years after graduation, Wisconsin technical college graduates are essential workers and leaders in the communities they serve.
The technical colleges surveyed nearly 26,000 2013-14 technical college graduates, with more than 6,300 responding.
Read the publication online here or download using the links below.
Download