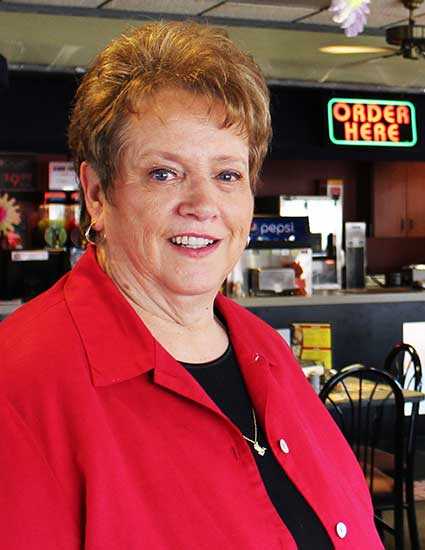 Mary Williams
Public Member
Mary Williams is a former legislator, elected to the Wisconsin Assembly representing District 87 in Northern Wisconsin (2002-2013). Representative Williams served as Majority Caucus Secretary in 2007, 2011 and 2013, as well as on numerous committees, including Joint Finance, the Wisconsin Economic Development Corporation and Chair of Jobs, the Economy and Mining.
Born in Phillips, Wisconsin, Mary holds an Associate's Degree from Taylor County Teachers College and a Bachelor's Degree in Elementary Education from the University of Wisconsin-Stevens Point. Mary taught in the Medford Area School District for 18 years and also served on the Taylor County Board of Supervisors 1992-1996.
In addition to serving as a member of the WTCS Board, Mary volunteers at Aspirus Medford Hospital and is a member of a number of other organizations and committees including:
Taylor County Dairy Promotion and Breakfast Committees
Wisconsin Restaurant Association
Medford Area Chamber of Commerce
We Whittlesey Whizzers Snowmobile Club
Solberg Lake Association
Taylor County Local Emergency Planning Commission
Price County AMVETS Auxiliary Post 50
Stetsonville American Legion Auxiliary Unit 519
Taylor County Tavern League
She is Vice President of WAM Foods, Inc. dba Happy Joe's Pizza and Ice Cream Parlor in Medford, Wisconsin. Mary and her husband Allen have been in the restaurant business for 38 years and previously owned five Hardee's fast food restaurants for 35 years.
Term Expires May 2021
542 Billings Ave
Medford, WI 54451
mlwilli@tds.net
(715) 748-5980