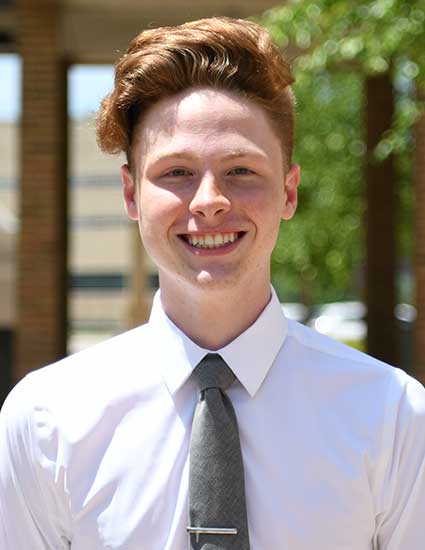 Cooper Richason
Student Member
Cooper Richason graduated from Western Technical College in August 2020 with an Associate of Science and Liberal Arts degree. He is now pursuing a Bachelor of Science in Economics with Mathematical Emphasis at the University of Wisconsin-Madison, and Cooper has aspirations to be a college president.
Cooper grew up in Trempealeau, Wisconsin and attended Gale-Ettrick-Trempealeau (G-E-T) High School. At G-E-T, he first saw the impact of education on students' lives. As a sophomore, Cooper sought to get involved with his local school board, so he proposed a policy to have a student advisor on the board. The proposal passed, and Cooper served two years in that role. During this time, Cooper proposed more policies, resolutions, and guidelines than any other board member. As a senior, he ran for a seat on the board but was defeated by the incumbent.
In 2018, Cooper was appointed Student Government Treasurer at Western before being elected President the following April. In May 2019, Governor Tony Evers appointed him as the Student Member of the WTCS Board.
Term Expires May 2021
N13354 Wild Road Rd
Trempealeau, WI 54661-2608
richason@wisc.edu
(608) 865-1260